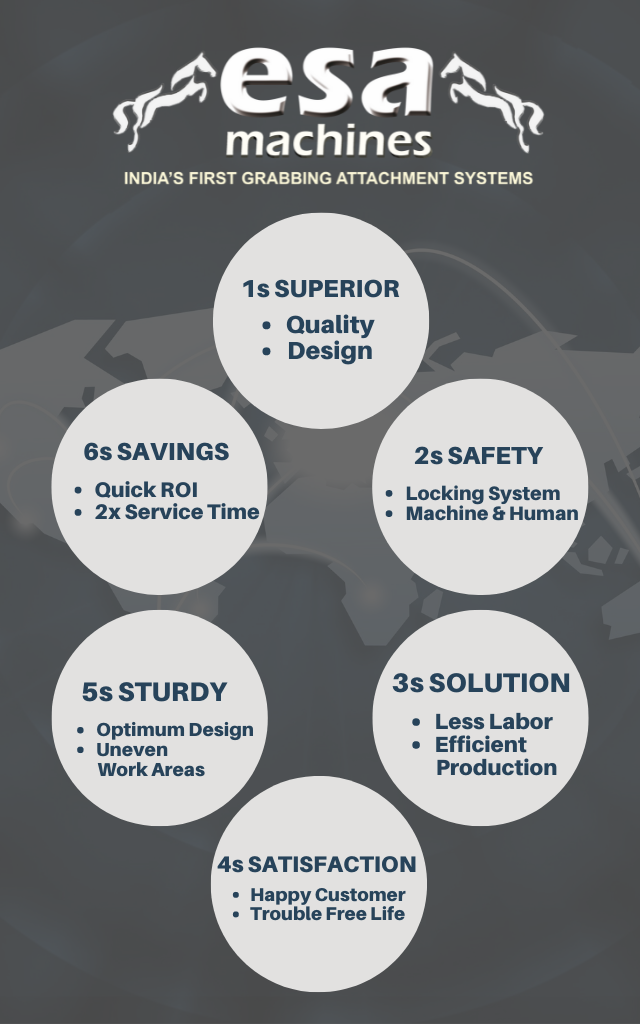 esa machines has already made an impact in the global market by producing world-class dedicated Construction Equipment vehicles, and it has been INDIA'S FIRST NO. 1 GRABBING SYSTEMS for over 20 years. We are highly organised and always connect with our customers, and our ambitious goal is to satisfy the customer with our Support System. We are honest about our work with our clients, and we provide the best results in our service or work to our clients.
esa machines designs, manufactures and distributes specialized forklift attachments, including GRABBER, for our customers across the Indian sub-continent. The company is based in Coimbatore, Tamil Nadu. We take great pride in being at the forefront of technology for the building and construction sectors, and we're proud of the fact that our solutions have enhanced their operations.
INDIA'S FIRST NO 1 GRABBING SYSTEMS
Six Reasons For People Choosing Us
Don't Know What To Start With?
Get A Solutions for Grabbing and Loading Machine
 3-46d Gandhi Nagar Extn, ondipudur post , Coimbatore – 641016.
Phone: +91 9500519781, +91 9842220262
Email: info@esamachines.com